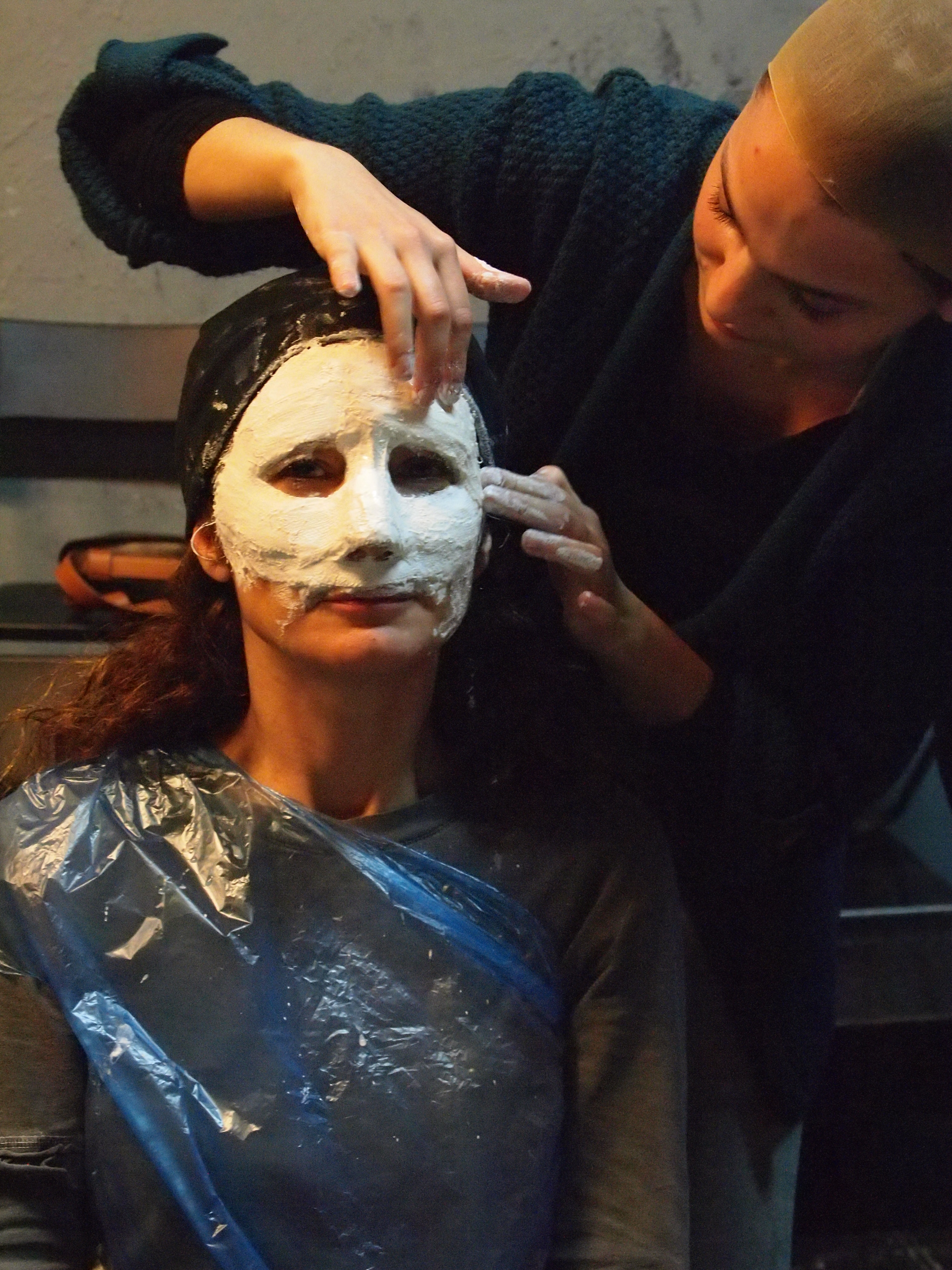 II International Conference "Theatre and Drama Education"
Athens, 7,8,9 December 2001

Organized by Hellenic Theatre/Drama & Education Network
Workshop
"Commedia dell'Arte contemporary art"

The class Collective writing of a theme scenario according to Commedia dell'Arte theatre technique.
The basic idea which contributed to the creation of this scenario was born in Lorenzini Elementary School's canteen (Falconara Marittima – Ancona). Fourth class students wrote down the text after recalling some of their teachers' "special" behaviours, and learning how to transfigure them through Commedia dell'Arte verbal and body language. The propaedeutic programme includes some historical information on the origins of Italian theatre, production of chalked lint masks, technical body training for the use of mask, gesture and verbal improvisation, collective writing and work on the sequence of actions.
The scene An empty space (black frame). Three rows of chairs put horizontally in front of the audience. A half-mask1 is placed on each chair. A simple, neutral, white stage costume; black stockings to be worn around each character's head in order to highlight their masks' design. A white, feeble light introduces the scene; a drum hit announces the entry of the actors, who proceed slowly through the room, wear their masks, take the character's posture (hips tilted backwards, bent knees, feet slightly spread apart and slightly turned outward) and sit down to sleep; on the left side of the scene somebody is resting.
1That's the definition for Commedia dell'Arte typical mask 
Hellenic Theater/Drama & Education Network   www.theatroedu.gr
Italian Publication – Greek Publication – Synopsis in English