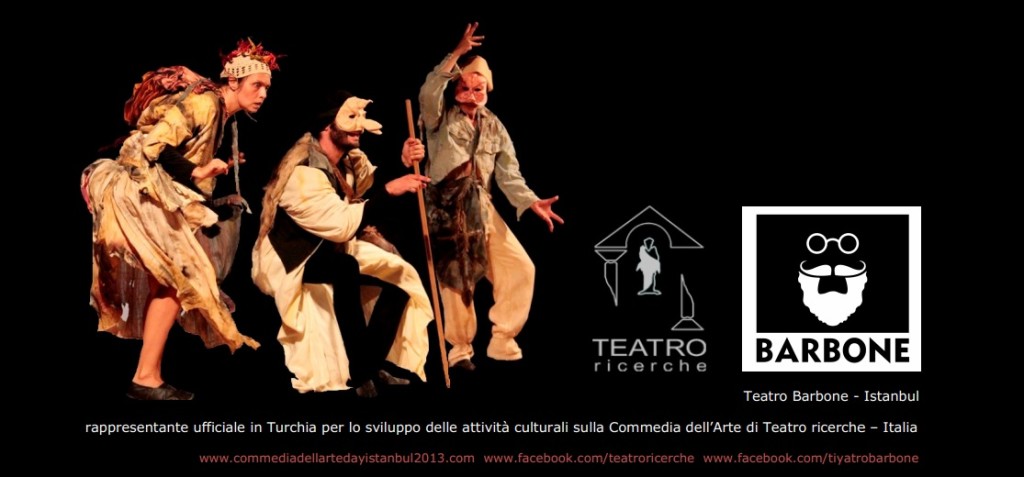 After collaborating together on the World Day of Commedia dell'Arte in Istanbul, "Teatro ricerche" commissions Tiyatro Barbone to promote, organize and safeguard "Teatro ricerche" cultural activities on Commedia dell'Arte in Turkey.
This is a basic agreement for developing Italian theatre tradition abroad and spreading old and contemporary Commedia dell'Arte. Since XVI century up to our days Commedia dell'Arte has been one of the most specific and eminent theatre techniques, genuinely Italian, not belonging to any genre but just to a way of performing, which was created by Italian comedians.
It still attracts and captivates old and young generations all over the world, identifying itself, within each international culture, as the mother of contemporary theatre. This happens today thanks to the uninterrupted work of Italian professional troupes, who promote Commedia dell'Arte worldwide through their educational activities, productions, festival organization, exhibitions, conferences and publications of different kinds.
A constant activity which, over time, not only contributed to forwarding local knowledge – tradition, culture, fashion, cities, landscapes, food habits – but also helped to exchange experiences at an international level in order to improve professional and personal education.