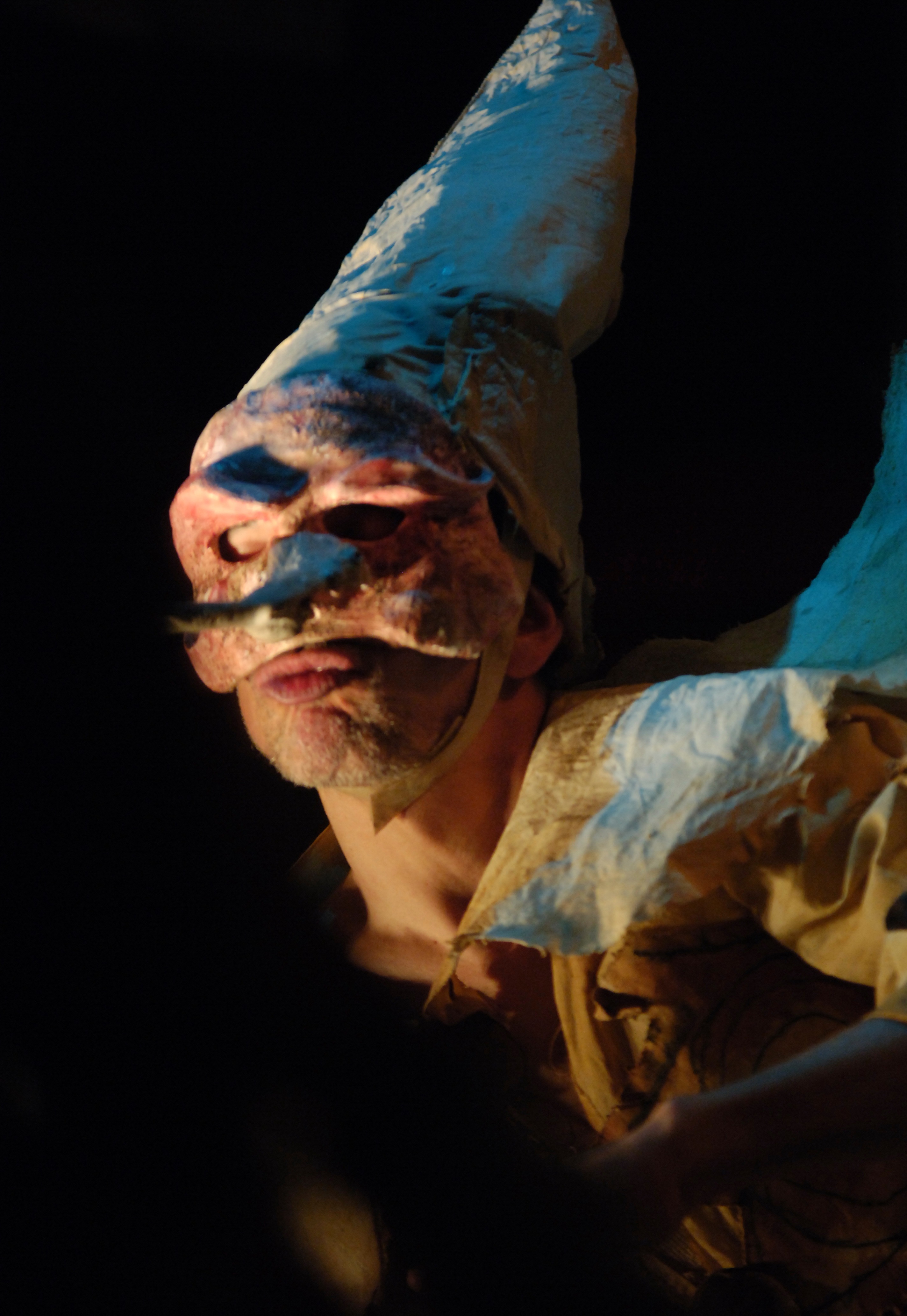 2005 Rome
Pinocchio inCommedia dell'Arte
Pinocchio through Commedia dell'Arte's light touch
The novelty of Pinocchio by "Teatro ricerche" is in presenting Collodi's immortal story through Commedia dell'Arte language.
The Comedy is brought up to date and modernized, which is typical of Mario Gallo's Company, through a special adaptation of the novel and a staging based on a precise, poetic and never trivial acting, scenery and costume style, as well as on a pungent criticism of contemporary society.
In the director's notes we read: "Pinocchio inCommedia is the world of lies we all are necessarily compelled to "sail" through".
But lies often create untrue personalities, masks behind which we hide, discordant societies … and truths. Pinocchio inCommedia is a chance to tell an intermittent, universal story, often transcending the absurd and falling into the nonsense, the grotesque and a naïve, poetic irony. Pinocchio isn't Peter Pan's or Gianburrasca's brother anymore: he's grown up, he's got life experience and he's developed a critical look at society. In the crucial point of the show, the Fox's monologue describes the dominant way of thinking Pinocchio will rebel against, which reduces everything to exploitation and loses sight of truth and human identity
So the show overturns the character's stereotype: that of a boy constantly torn between wishing and refusing to grow up and contesting the adults world for their lack of attention to his pure, creative and free world, which they reduce to childish whims.
Pinocchio is now aware of the way things work in this world, he knows he's got to do something to save it, and ends up facing a reality where cunning fellows too often rule over him.
His rebellion is a necessary step to save himself. This Pinocchio finally invites us to preserve vitality and entertainment, to look at the world cheerfully with new eyes every day, which is more and more difficult within a society more and more dominated by arrogance and oppression.